Professional experience? 87 years to date...
Together, Dr Weyland and her two colleagues have already accumulated a considerable number of years of professional experience.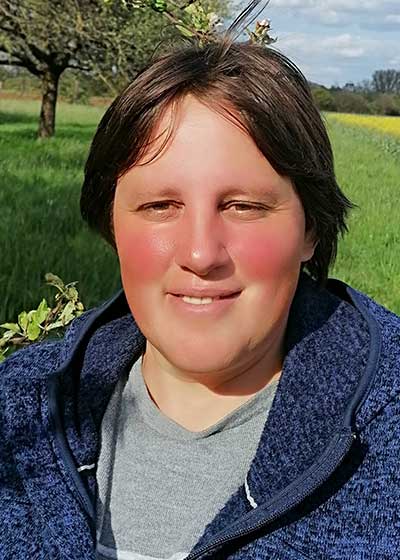 Sabine Anthes
A medical assistant since 1995, Ms. Anthes has worked with Dr. Weyland since 2005. Ms. Anthes' field of expertise is extensive: as an assistant with years of experience in many types of surgery, she is optimally qualified to assist with a variety of procedures and is also qualified to use the mobile x-ray device for bone procedures. In addition to her day-to-day responsibilities, she also handles the wide-ranging and complex challenges associated with managing a modern medical practice, including corresponding with insurers and authorities, and billing. In this respect she makes every effort to keep her skills up to date by participating in advanced training courses. She is also responsible for quality management.
As the proud mother of two youngsters who are very active in sports, Ms. Anthes is closely involved in a variety of activities in the local handball club and even finds time to care for the family's gardens and orchards "on the side".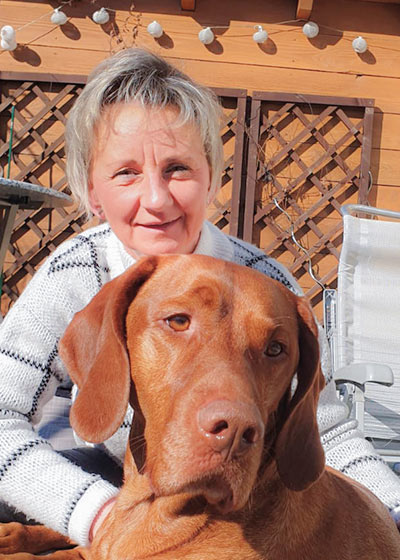 Florence Nittel
Ms. Nittel joined the team in 2007 and quickly established herself as the leader of the team, which at that time consisted of 12 people in the joint practice at the Kelkheim Health Centre. She began working as medical assistant in 1989. She gained experience specialities ranging from child and adolescent psychiatry to dermatology and orthopaedics before her career path finally led her to surgery. Ms. Nittel also worked as a dietician for several years. She assists Dr Weyland with operations and in addition to the day-to-day office work, is responsible for implementing and compliance with legal hygiene requirements. She is currently taking advanced training in operational safety and is also qualified to administer first aid in the office. She is also responsible for the complex logistics of the medical practice.
Ms Nittel is the mother of an adult son, whom she cheered on throughout his youth and a successful career as a go-kart driver on Europe's many racetracks. Today Ms. Nittel's youngest family member and "child" is Bruno, her beloved Magyar Vizsla dog, with whom she wanders over hill and dale, come rain or shine.
.